welke stijl past bij jou?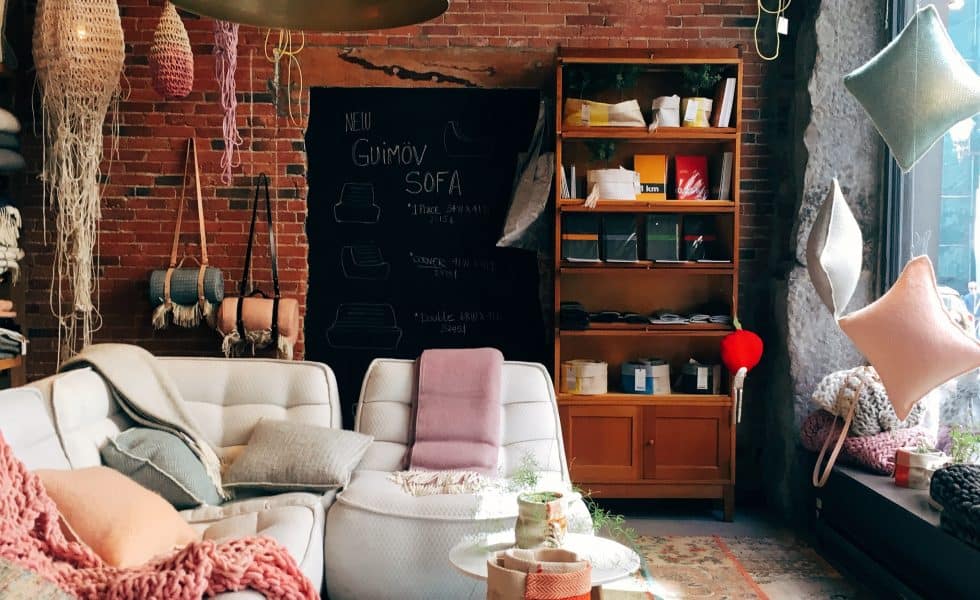 Welke stijl past bij jou?
Jij hebt stijl. Je bent modern… en houdt van 'design' meubilair, hangt een Andy Warhol boven de haardmantel en je hebt designstoelen van Philippe Starck op het terras staan… En toch… Regelmatig raak je gecharmeerd door de knuffelbare landelijke attributen uit de Leenbakker of Xenos. Niet zeggen natuurlijk, want het is erg fout… Niet?
Gelukkig heb je in een kleiner wordende wereld meer keuze dan vroeger. Tussen 'modern' en 'klassiek' ligt nog een heel groot speelveld. 'Welke stijl past bij jou?'
Industriële loft-stijl.
De ideale achtergrond voor deze stijl is een fabrieksarchitectuur. De ruwheid van de materialen en de constructie van het gebouw blijven zichtbaar. Ze ademen geschiedenis in en uit… Oude kleedkamer lockers doen dienst als keukenkast en hier en daar kom je een industrieel monument tegen, zoals een grote weegschaal of stationsklok. De natuurlijke kleuren van beton en metalen worden gebroken door felle kleuren van een 'oversized' schilderij of monumentale beelden in polyester… De loft biedt bovendien een zacht klimaat voor 'design' en flirt graag met andere stijlen.
Vintage & retro
Al liggen de fifties, sixties en seventies al lang achter ons, toch komen ze om de zoveel tijd weer om de hoek loeren… Geef toe dat het uitgesproken kleurgebruik, zoals geel, oranje, olijfgroen en ribfluweel bruin wel iets heeft.  De 'plastic' designklassiekers van Eames, Palumbo en Roman Modzelewski werden gereanimeerd en zijn 'alive & kicking'. Het retro interieur is niet alleen de thuisbasis van oma, maar spreekt vandaag heel wat hipsters aan…
Urban Jungle.
Niet Tarzan, maar de naar natuur hunkerende stedeling zoekt zijn vlucht in een 'urban jungle' interieur. Vooral in wereldsteden, waar elke grasspriet een naam heeft, komen we deze stijl tegen. De werkwijze is eenvoudig: haal planten en bloemen in huis en laat je woonkamer lijken op de Koninklijke Serres in 't klein. Het meubilair is een samenraapsel van Scandinavische, landelijke en DIY-elementen. Vilt, wol, hout en koper… tegen een achtergrond van groene 'ombre' wanden, laten je wegdromen in dit stadsoerwoud.
Bohemian
In een Bohemian interieur waait een zomerwind van kleuren en geuren. De Bohemian stijl is etnisch en verzamelt 'gipsy' elementen. Tapijten in typerende patronen, dromenvangers, hangmatten en dierenhuiden, lampionnetjes,… Dit interieur ademt 'vrijheid' en is uiterst tolerant voor andere culturen. Je kunt er 'ongestraft' andere gasten uitnodigen, zoals Marokkaanse koperen schalen, handgeknoopte Iraanse tapijten, Venetiaans glaswerk… Je hoeft geen gerimpelde hippie te zijn om te kiezen voor deze stijl. Vooral levensgenieters, avonturiers en tijdreizigers voelen zich er erg thuis.
ZEN
Vanuit Taoïstische invloeden zoekt dit interieur naar een perfecte harmonie, een harmonie in 'beweging'. Terwijl westerse interieurstijlen vaak als 'verzamelingen' worden opgebouwd, zal dit interieur eerst alles in vraag stellen. Wat je niet nodig hebt, is dus 'overbodig'. Elk onderdeel staat in verbinding met het grotere geheel. Je treft er natuurlijke materialen als bamboe in aan en doordachte ruimtelijke systemen zoals schuifwanden. Het Japanse minimalisme is als een 'leeg' blad papier, maar leest als een gedicht.
De zomer komt eraan! Misschien zie ik je wel zwaaien vanuit een eclectische boomhut, gehuld in neo-empire en rococo drapages. Laat je zeker niet meeslepen in trends of modegrillen en ga vooral op zoek naar je eigen ding…  Zoals we in Genk zeggen: 'Shtijl make!'